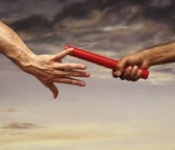 As a subsequent posting from Gary's Blog - I concur with all he said.
Ali and myself are really looking forward to next years College Fellowship, and I also felt that Tuesday night set a tone which need to be built upon - enouraging each other in prayer.
More details and thoughts later on fellowship.
Robert